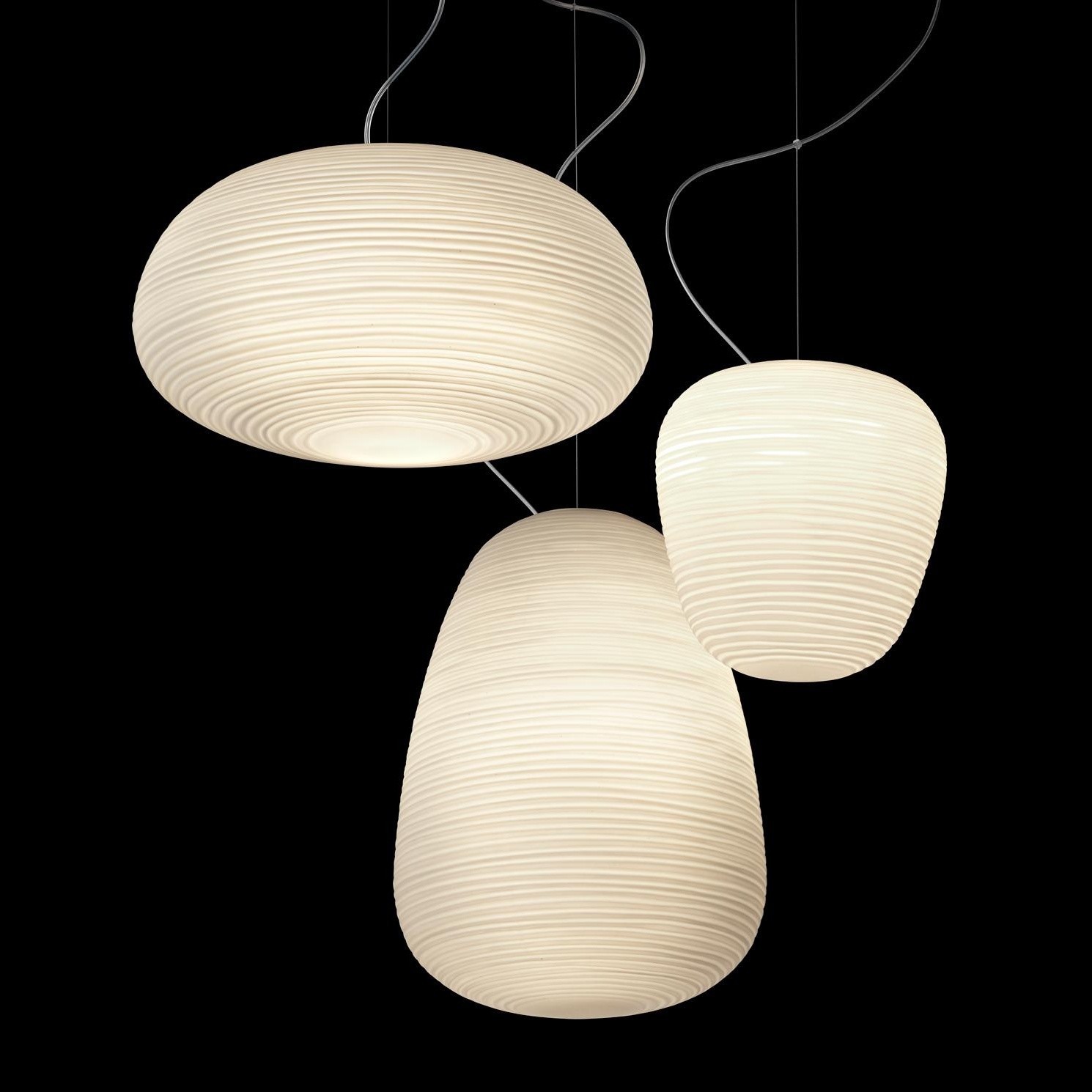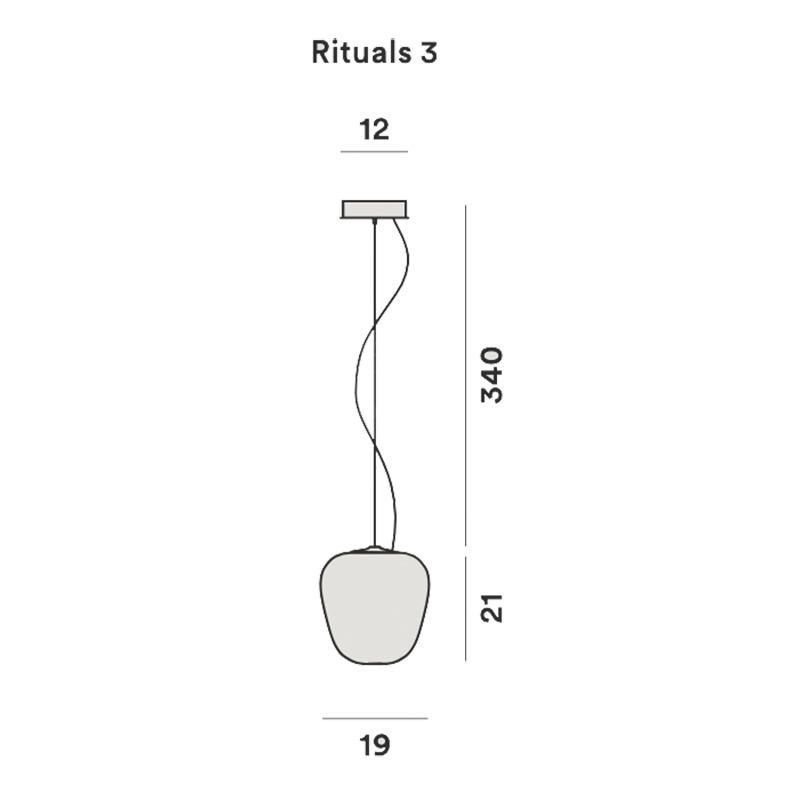 SKU: 2440073E.10
Color: White
Dimension: 190mm x 210mm / 3610mm
Lamp Type: Halogene Main Voltage

The Rituals lamps speak the language of beauty and poetry. They are made with hand-blown glass marked by thin engravings which recall the art of grinding resulting from skilled craft-based workmanship. The volume of Rituals 1 will not go unnoticed, since it features slight creases that create a warm, vibrant light.
| | |
| --- | --- |
| Brand | Foscarini |
| Light Color | Warm White |
| Dimension | 190mm x 210mm / 3610mm |
| Designer | Ludovica,Roberto Palomba |
| Orientation | Fixed |
| Control | Non-Dimmable |
| weight | 1.6Kg |